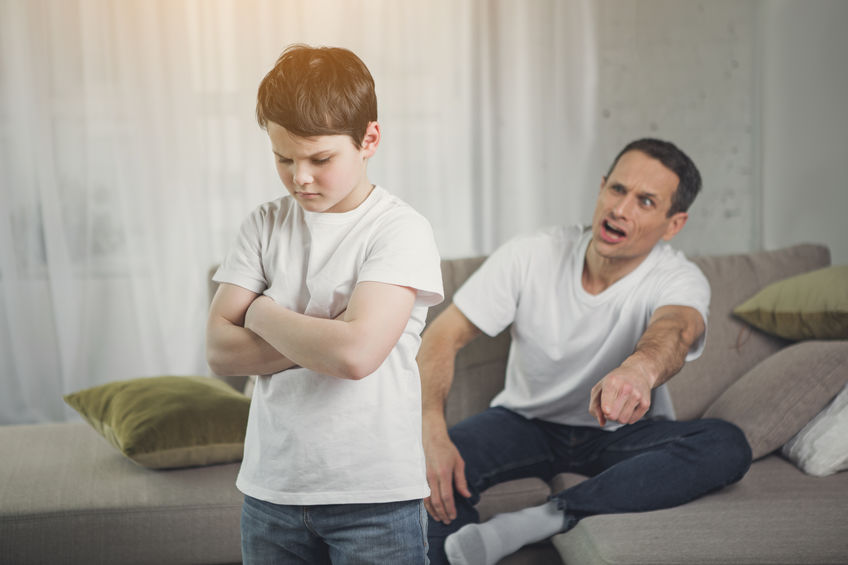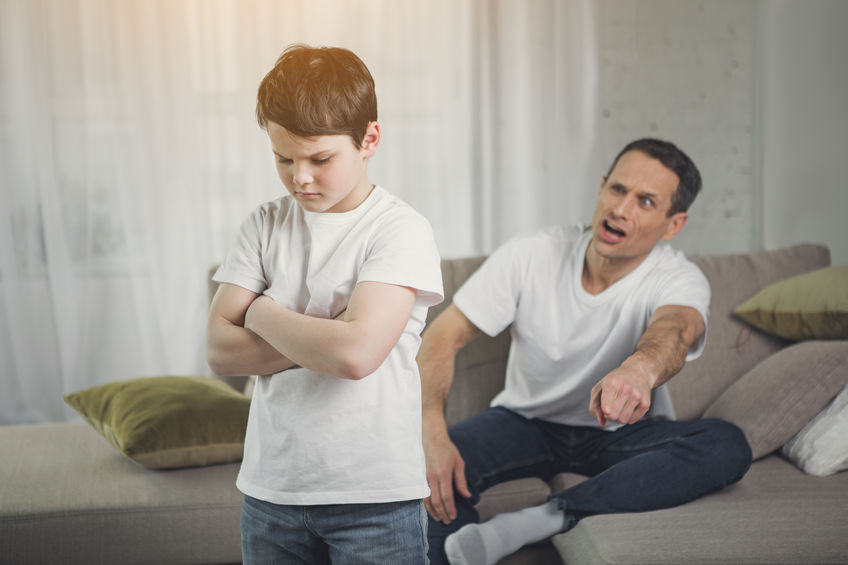 Copyright: iakovenko/123RF Stock Photo
This post may seem a little harsh, but we all must keep in mind the words that come out of our mouths.
There are plenty of "threats" parents use without even thinking about it, because they obviously don't mean what they've said. When most parents say, "I'm gonna kill you!" of course they don't actually mean they're going to murder their children. But the children see and hear the anger and the threat anyway, and have learned that threatening others means you're powerful and the other person had better do what you say.
If you really want to make your child feel small and powerless, use phrases like the following:
Don't cry or I'll give you something to cry about.
My way or the highway.
Do that one more time, and I'll humiliate you in front of your friends.
I don't care what you want; I'm the parent.
If you do that again, I'll kill you.
I brought you into this world and I can take you out of it.
Do what I tell you or else!
Keep it up, and I'll send you away.
If you don't listen, you'll be grounded forever.
Just wait until your father (mother) comes home.
You don't deserve to be part of this family.
Whether children become bullies or targets largely depends on which parent they identify with. Either they'll see the power and decide they want it—so they adopt bullying behavior with their peers—or they sympathize with the other parent and copy the "weak" mannerisms, thus making themselves likelier targets.
Name-Calling
In my practice, I've been amazed by the array of insults loving parents will hurl at their kids when the parents get mad. I've heard parents call their kids "stupid," "idiot," "jerk," "baby," and plenty of other invectives. Do the parents actually mean it? No—they're angry about something, and that's how they let their kids know they're angry. It's a lousy way to do it, though, because there's already an uneven power balance in the inherent nature of the parent-child relationship. Name-calling makes a child see you as a bully. Try to become aware of the words you're using when you're angry.
Then there's the way to really ensure your child won't open up to you anymore: Use the bullying events against him. That is, when the child is getting on your nerves, say something like, "No wonder you're getting bullied! Look how annoying you're being!" or "If you're this much of a crybaby at school, I can see why you're getting picked on." There's a compassionate way to discuss the things the child is doing that may encourage bullies, and there's a finger-pointing, blaming way that just makes the child feel more out of control. If you want your child to trust you, you can't use the admissions he makes to you against him later.
Turn the table and think how you would feel if/when your parent, boss, co-worker or friend spoke to you in this manner. Words do matter.